K5 Learning
is an online learning program for students in kindergarten - 5th grades. It includes 4 programs in 1 - reading, spelling, math, and math facts. K5 Learning is not a full curriculum, but instead is to be used as a supplement source.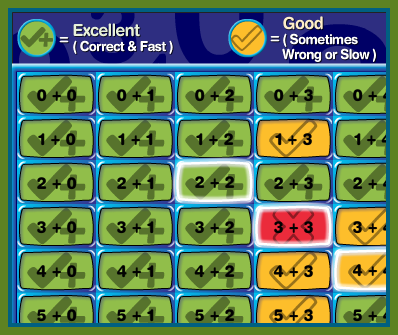 Alyssa (3 yr) and Jake (6 yr) enjoyed practicing facts with K5 Learning. Since Alyssa is so young, she started right at the beginning and is doing well with her lessons. Jake is a little older and can already read, so he took the
assessment test
to ensure proper placement in the program. Any time that he can skip ahead is exciting to him! The students can see their results at the end of each lesson. This visual aid makes it easier for them to see their progress. Also, there are detailed reports in the parent's section to see how each child is doing.
Pricing options are as follows:
Monthly Subscription Yearly Subscription
First child - $25 First child - $199
Additional children - $15 Additional children - $129
You can read more TOS Crew reviews of this program
HERE
.
* I was given a temporary subscription in exchange for my honest review. All opinions are my own.