The Reading Kingdom
is an interactive online program designed by Dr. Marion Blank, Director of the Light on Literacy program at Columbia University and one of the world's leading experts on reading education. The program teaches kids ages 4-10 how to read and write at a 3rd grade level. My 4 year old was happy when I set up the account for her rather than her older brother. She got a game of her very own! And to top it all off, it has a name that exudes kings and princesses and castles and happily-ever-afters. She was excited.
We sat down at the computer for the skills survey to evaluate where the program would place her. After a few minutes of answering the same type of questions multiple times, my little one lost interest. I urged her to continue, that it would only be a couple minutes longer. She finished the test and her resolve was renewed. She was ready to walk into the land of the princesses.
The first question popped onto the screen and it looked exactly the same as the ones on the evaluation test. Not a problem, I thought. She's young and starting at the first level. It's to be expected. But after a few more minutes of the same, she began asking again when she could be done. That is not like her. She loves using the computer. She loves playing learning games. She loves learning to read. But she did not love this. I was pleasantly surprised the second day when she was eager once again to play "Reading Kings" as she calls it. But once again, she was disappointed a few minutes in.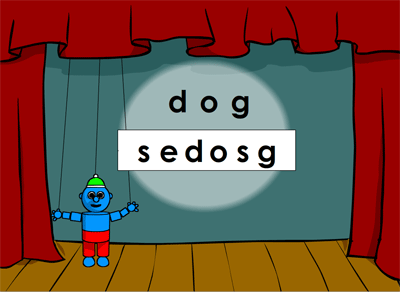 The beginning levels have the student click on the proper letters on the bottom line to match the word on the top. She can read CVC words and completed these just fine. She did struggle more with the keyboard portion. She's asked repeatedly when she can do some other games. Since all the questions match the above picture only changing out the background and graphic, I wondered the same thing. The content is repetitive and somewhat boring.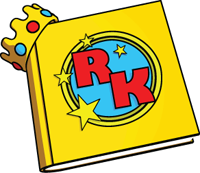 I really didn't want this to be a negative review. Looking around their
website
I can see how this can be a really great program. For one thing, it utilizes the six skills method for reading and focuses on sequencing, motor skills, phonemic awareness, meaning, grammar, and reading comprehension. Also, take a look at these highlights:
Easy to use… after a few lessons, children can often use entirely on their own.
Customized to match each child's skill level
Major emphasis is placed on accurate spelling, punctuation, and writing
No boring, difficult rule memorization! The system teaches rules implicitly.
Designed to minimize error
When error occurs, specific techniques are offered to overcome the problem
Regularly checks child's progress
Children progress quickly with sessions only 15-30 minutes in length
A parent/teacher report is always available when you log into the program
Sounds great, right? I'm sure as she progresses through the program and the activities change, my daughter will enjoy it more. I plan to continue using Reading Kingdom at least for a little while longer to give it that chance. She is currently only 14% done with the entire program. There is much more to it than we've seen.
You certainly shouldn't take just my opinion though. Check out the
Schoolhouse Review Crew blog
for more reviews, especially from those with older children. You'll also want to try several
sample lessons
to see if it would be a good fit for you.
A risk-free Reading Kingdom account can be created and used free of charge for 30 days. Afterwards, a
subscription
can be purchased for $19.99/mo or $199.99/yr for the first reader. Additional readers are $9.99/mo or $99.99/yr. Supplementary
books, kits, and resources
are also available.
* Disclaimer: As part of the Schoolhouse Review Crew, I received this subscription in exchange for my honest review. All opinions are my own.