I admit, the products we receive as part of the Schollhouse Review Crew are pretty exciting. Things like curriculum for math, reading, science, history, DVDs, computer games, and more find their way into our house. The kids love getting new materials in the mail.
But this time? This time the products were for me!
I brought the box inside the house and was immediately bombarded by questions. "What's in the box? What did we get? What is it?" And I was just as excited because I saw the return address:
Beeyoutiful
.
Remember, I've
received their products before
and was greatly impressed by them. This time, they were more than generous and allowed the Crew to receive entire sets of products. Set A included products that heal ailments naturally, along with an explanatory DVD. Set B consisted of all skin care products. Set C was mineral makeup and brushes.
Can you guess what I picked???
Hmm, she likes homeopathic healing and home remedies. She believes it's important to take care of the body using herbs, vitamins, and essential oils. She definitely wants to make sure her little ones are well cared for. She must have picked set A.
But . . .
She knows that the skin is the largest organ of the body and absorbs whatever you put on it. Surely she would want products that protect and improve her skin without the harmful chemicals. She would choose ones that are made from pure, all-natural ingredients. She picked set B.
Although . . .
She is a girly-girl. She loves makeup. She has drawers full of pretty colors in every shade. She loves how adding even just a little bit can boost her confidence. She never leaves the house with a naked face. She's used mineral makeup and is impressed by how little you need to apply, how long it lasts, and how natural the ingredients are. She definitely picked set C.
And the winner is . . .

SET B!!!
Are you surprised? I was. I mean, sure, I picked it, but it's not what I would have expected myself to pick. My first instinct was the makeup, but I just kept coming back to the skin care. As I get older, I'm more aware of the long-term benefits of caring for my skin now. I already use quality, well-known skin care, but I was interested in trying products that are natural. And besides, what woman doesn't like to be pampered?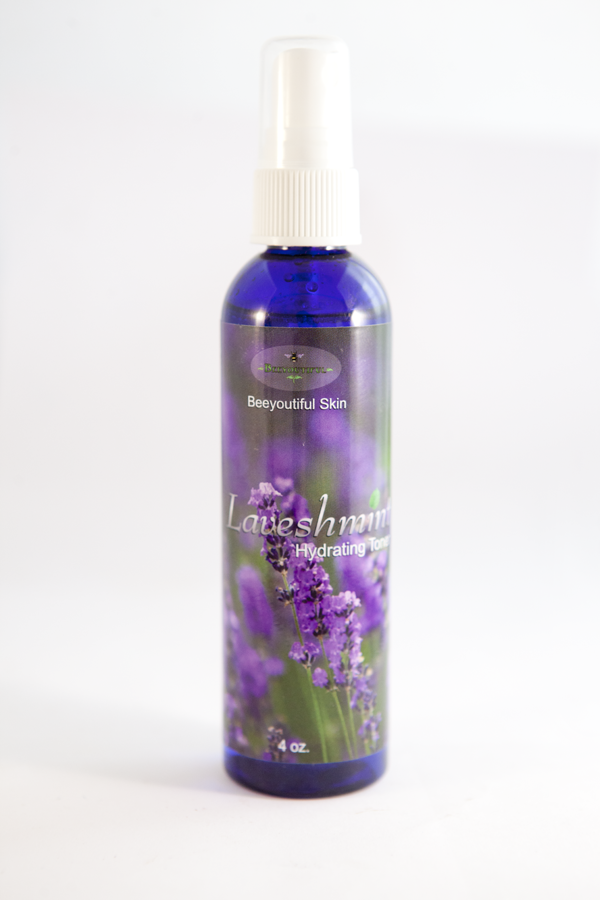 This stuff smells amazing, like standing-in-the-midle-of-a-lavender-field amazing. I took one whiff - oh, who am I kidding - I took many, many deep inhalations and fell in love. Give me something lavender-scented, and I'm sold.
But since this picture is not scratch-n-sniff (wouldn't that be great though!), you probably want a little more information.
Use: Spray on face and neck after cleansing to restore proper pH balance, close pores, and ready skin for moisturizing. Also use to cool sunburns, cleanse wounds, and uplift the countenance.
I love spraying on this toner after I wash my face. The mist is so light, yet covers a large area. One spray and my entire face is covered, so it lasts a while. It's slightly cool and feels so refreshing. And I already mentioned, it smells so good!
Ingredients: certified organic aloe vera, purified water, lavender essential oil, peppermint essential oil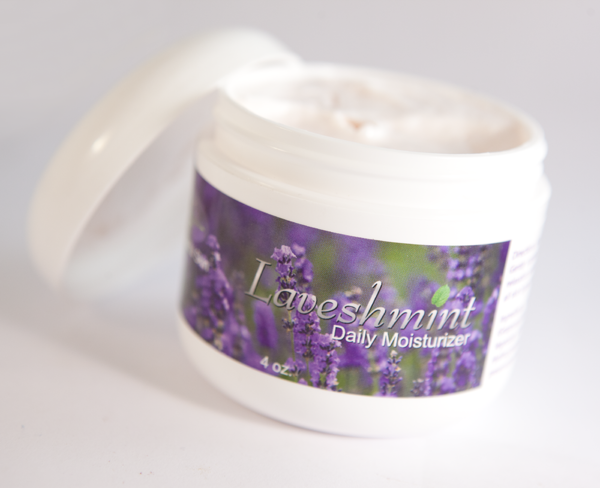 Again, there's that wonderful lavender scent. This time though, it takes second place to another of my favorite scents: peppermint. And? It's pink!
Use: Apply daily to clean face and neck to soothe, hydrate, and nourish the skin. Also use to repair dry and damaged skin, soothe burns, and relieve irritations.
Every day when I open this jar, I see the pale pink moisturizer, and smile. Then, I smell the strong peppermint scent, and I smile again. As I gently rub the cool, creamy lotion on my face, I feel my skin tingle, and continue to smile. This moisturizer truly is a treat for the senses. It's probably not a good idea to taste it though.
Ingredients
:
distilled water, aloe, grape seed oil, coconut oil, stearic acid, emulsifying wax nf, vegetable glycerin usp, lavender and peppermint essential oils
Vanilla Dream Body Butter
$15.00
This smells all vanilla-y and buttery, almost as good as a cookie. It's very smooth and almost melts into your skin as you rub it around.
Use
:
Massage into skin to heal dry, chafed skin and to leave it radiant, soft, and silky. Deep moisturization promotes the repairing of damaged tissue and restores a healthy luster.
I admit, I have never been a fan of body butters. They always leave my skin feeling too nourished, too soft, too moisturized. In other words, they always leave my skin feeling greasy. This one is better though. My hands get dry, especially in the cooler months, from washing dishes so often. The body butter soaks into my knuckles, leaving them soft and supple instead of dry and crackly. No one wants crackly knuckles. The vanilla scent is sensual and not over-powering.
One thing I dislike about this product is the size of the opening of the jar. The space is only 1 3/4 inches across. I have long nails, and every time I try to get some of the butter out of the jar, I get some under my nail as well. It's not a huge deal, but it is a little annoying.
Ingredients
:
shea butter, vanilla infused oils of coconut, olive, and grape seed, grapefruit seed extract, essential oil of ylang ylang, vanilla plantifolia.
Hair Shine Spray-In Conditioner
$15.00
Soft, silky hair? Yes, please! And make it shiny, too. Add an orangey scent, and you've got one product that is sure to sell.
Use: Spray liberally on wet or dry hair to nourish and moisturize without leaving an oily residue. Also used to rejuvenate hair follicles, detangle hair, leave hair shiny, and relieve sunburned skin.
There really is no rhyme or reason to how I use this spray. I'll walk into the bathroom, see it sitting all lonely-like on the shelf, and decide to let it pay a visit to my hair. They really are the best of friends, you know. But I'm a little jealous. Come to find out, the spray is best friends with my daughter's hair, too. See, it loves helping her shoo away those meanie tangles. She also likes that it smells like our chewable vitamin C.
I actually used this other than for our hair, too. I have been accident-prone the past few days. I have burned myself multiple times while baking. Me, who spends a good portion of my days . . . in the kitchen . . . working with hot surfaces. It's been crazy. One of those times I got a decent blister and scraped it open while cooking the next day, of course. So it's raw. And painful. I covered it with a band-aid, but it was still sensitive. Then I remembered that the hair shine is made with aloe and essential oils and is great for treating sunburns. I spritzed it on my kitchen battle wound, and - no lie - it instantly felt better. Apparently it's best friends with all of my klutzy self, not just my long brown hair. That's ok, there's enough to share. After all, the directions say to use liberally.
Ingredients: certified organic aloe vera concentrate, distilled water, sweet orange essential oil, lavander essential oil, rosemary essential oil
Fun stuff, right? If you want to be pampered using natural products that are good for your skin, smell wonderful, and are high-quality, head on over to the
Beeyoutiful
website and look around. You're bound to find something you like. Probably multiple somethings.
If you're looking for reviews on the mineral makeup or general products, or if you'd like more reviews of the skin care, head on over to the
Schoolhouse Review Crew blog
.
* Disclaimer - I received these products in exchange for my honest review. All opinions are my own.