Do you like . . .
stories?
audio books?
adventure?
Christian values?
making your kids happy?
Then you'll LOVE the
Sugar Creek Gang!
The Sugar Creek Gang first began to live in readers' minds in 1939. Paul Hutchens, a Baptist preacher, wrote all about the adventures of a group of friends -
Bill
who is the narrator,
Poetry
who often quotes poems or hymns,
Dragonfly
who sees things before the others do,
Big Jim
who is the leader,
Little Jim
who is the youngest member and a good Christian,
Circus
who is very athletic and can sing well, and eventually
Tom
who was once a menace to the gang but has a change of heart. There's swimming, fishing, nature study, simple living, with a little bit of mischief mixed in. The stories are wholesome, the adventures exciting, and the themes moral. There is a big emphasis on God and making the proper decisions. Sin is discouraged and doing right is praised. Most importantly, the gospel is given in a simple, easy-to-understand way.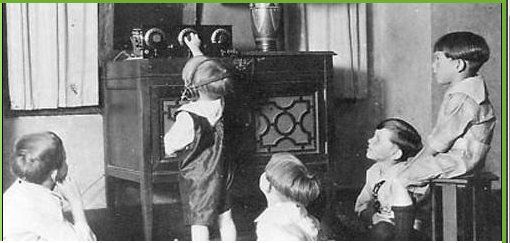 The printed books have sold millions of copies and touched countless lives. Several years ago, Paul Ramseyer wanted to keep the adventure alive for more generations. He was inspired to dramatize the books for radio. And inspire he did. The stories come to life with realistic narration and varying voices. The audio is very well done. There are a few times when he stumbles on a word or hesitates slightly. At first, my perfectionistic mind thought it was something they should have re-recorded to make it right. After listening more though, I realized that it made it more endearing, more like Bill was truly the one telling his story.

Our entire family was captivated by this production. Jake (6 yr) loves audio books, so it didn't surprise me when he begged to hear more. I was pleasantly surprised though when Alyssa (4 yr) and Zac (2 yr) asked for the stories as well. We listened to them while driving, while folding laundry, and when the kids needed a little down time.

When I asked Jake what he liked about the Sugar Creek Gang, he said, "I like that they're about Jesus and that they're mysteries . . . and I love Jesus and mysteries . . . and I like the boys and hearing the names of the books . . . and the stories . . . and I love everything! And I just can't wait to hear them all!" I'd say that's a positive review.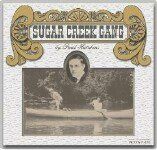 There are 36 books in total, 72 CDs, over 100 hours of listening time.
We were given the first volume, so there are lots more adventures to be had.
Volume 1
consists of these books:
The Swamp Robber
The Killer Bear
The Winter Rescue
The Lost Campers
Chicago Adventure
The Secret Hideout
Sounds exciting, doesn't it? Trust me, you'll want to head over to Beloved Books and make a purchase. You can buy
each volume for $54.95
or save by buying the entire collection. Each story is a stand-alone, but they do progress and build upon each other. If you're just not sure if you'd love it as much as we do, you can listen to all of
The Swamp Robber for FREE
! Beloved Books also offers many other resources as well, including missionary life stories, historical fiction, G.A. Henty audio stories, KJV Scripture songs, and so much more. Also, you can use
5OFF30
to save $5 off a $30 purchase or
10OFF50
to save $10 off a $50 purchase. Or you can use
RAISING-LEAFS-20
to receive 20% off your entire order! Really, you have nothing to lose!
We are so thankful that we were introduced to the gang. My family will be thrilled at Christmas when they find more Sugar Creek adventures under our tree!
As always, you can read more reviews on the
Schoolhouse Review Crew blog
.
* Disclaimer: - I was given volume 1 of this series in exchange for my honest review. All opinions are my own.