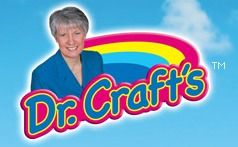 My kids love to exercise. After the last couple babies were born, I used a postnatal tae bo video to help lose some of the extra weight. Each time, I'd have little sidekicks exercising right along with me. They ask even now if we can pull the video out and all exercise together. Imagine 3 little kids and me standing in a tiny living room trying to bend and kick and punch. Zac, the 3-year-old, jumps randomly around the room; Alyssa, the 5-year-old, mimics everything I do and practically stands on top of me; and Jake, the 7-year-old, thinks he's a martial arts expert; all while I attempt to follow the video and avoid punching one of my children in the head. Yeah, we don't pull out the dvd all that often.
This spiral-bound book is filled with 52 activities and is meant to get toddlers and preschoolers physically active while having fun. Not only are these activities good for exercising, they're also good for strengthening gross motor skills; recognizing objects, shapes, letters, colors, and numbers; teaching spatial relationships, following directions; and pretend play. The book is written primarily for childcare providers, but can easily be used at home by parents.
There are plenty ideas for both indoor and outdoor use. Some require a little setup and others can be played immediately. Most of the equipment is regular household things that you probably already own: balls, baskets, paper plates, hula hoops, nylons, socks, etc. There is also a chart at the beginning of the book that lists all the activities and the skills they develop.
Since the book was written with young children in mind, I had to be a little creative to get Jake interested in some of the activities. Even though he's only 7, there are times he thinks he's 17. For the game Alligator Pit, you place flattened pool noodles on the floor and carry objects across the balance beam while avoiding the "alligators." It just so happened that we had found a buried treasure! We had to carry it across the bridge over the alligator pit to reach our get-away plane on the other side. But if that wasn't bad enough, we had to hurry because the natives were chasing us to steal the treasure. We were halfway done when Zac slipped off the bridge and almost fell into the alligator infested waters! Thankfully, Alyssa grabbed him just in time and she and Jake pulled him to safety. We got the treasure all in the plane only to discover that it wouldn't start. We then had to drag the box containing the goods all over, trying to find someplace to hide. We encountered many hardships along the way, but eventually got the treasure home!
The kids ask every day if it's time to play our exercise game. With games like Clean out the Backyard, Hoop Limbo, Lug-A-Jug, and Sock Tails, it's easy to keep that excitement. I love that the book is simple to use, the equipment is easy to find, and my children are physically active. But the thing I love the most? Listening to my kids laugh as they're playing. They truly have fun and enjoy the activities. That makes for happy kids and a happy momma.
Now, you think they'll let me exercise on my own???
The
Active Play! book costs $39
and includes a dvd that features some of the activities. There is also a section that list activities for infants 6-15 months and a section for school-aged children. You can
download sample pages
on their site.