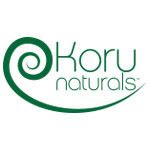 I've always been a "products" girl. Multiple lotions, dozens of makeup colors, choices of shampoo--different options to match how I felt. I had products for any issue or desire. And while I grew up using homeopathic remedies for illnesses and overall health, my beauty care choices weren't so natural. That is until several years ago. I remember the day, as I shooed my toddler away from the bathroom I was cleaning, I realized that if it was harmful for my little ones to inhale the fumes from the popular commercial cleaners, then it was harmful for me to as well. Since that day, I've worked to switch our home and beauty products to ones that are natural.
The
Manuka Honey and Manuka Oil Facial Cleanser
provides a deep cleansing while protecting delicate skin. It's made with aloe juice, lavender, manuka honey (known for its antibacterial and acne-fighting properties), and manuka oil and doesn't contain any parabens or artificial colors. The cleanser is very thin and doesn't suds much.
The
Manuka Honey, Tamarind and Manuka Oil Facial Toner
compliments the cleanser. It's to be used after you wash your skin and before you moisturize it. Like the cleanser, it also comes with a pump lid, making it easy to squirt the toner onto a cotton ball to apply. It's designed for acneic, oily, combination, and sensitive skin. The ingredients list includes manuka honey, manuka oil, aloe, vitamin A, tamarind (proven to heal inflammation and promote healthy skin), chamomile and green tea.
The
Skin Clear Cream
completes the manuka skin care. This 20th anniversary edition contains the same well-loved ingredients, but offers an even more advanced formula to clear your skin. This thick cream contains manuka honey and oil, kawakawa and harakeke (used to treat many skin conditions), burdock root (rich in minerals), thyme (anti-inflammatory and a natural astringent), and other beneficial ingredients. The tin comes with a plastic lid with a slot to hold an application tool. This protects the cream from spilling and from contamination. The cream has a lovely lemongrass scent and silky feel. It tends to make my skin oily if I use more than a smidgen.
Within a week of using these three products, I noticed an improvement in my skin. The following week brought another breakout. The week after was clear again. My skin has followed this pattern since starting this routine. While I can't say that this was the miracle cure I was hoping for, I am enjoying using it and knowing that it's beneficial for my skin.
The
Manuka Honey Propolis Soap
is made with ingredients that are known for their powerful moisturizing benefits and skin-protecting properties. This pretty, octagonal soap is two-toned, the rich yellow on top and the creamy white on bottom. It lathers nicely and feels silky on the skin. The whole family has been using this soap. So far, I have not noticed a difference in our skin. That can be taken as a good thing because it works just as well as our previous soaps or as a bad thing because there was no additional moisturizing. I personally prefer to believe that it's good for many reasons: made with natural ingredients, beneficial for the skin, and works well.
These products, and all the products from Koru Naturals, are made from pure, natural ingredients and can be used with all ages. Not only do I like that these are made with top-quality ingredients, but I love that they do what they claim to do in healing and enhancing the body. I would definitely purchase from this company in the future.
You can connect with Koru Naturals on the following social media sites:
Facebook
Pinterest
If you'd like to see how other homeschool families used these products or some of the others offered by Koru Naturals, please
read the reviews
on the Schoolhouse Review Crew blog.