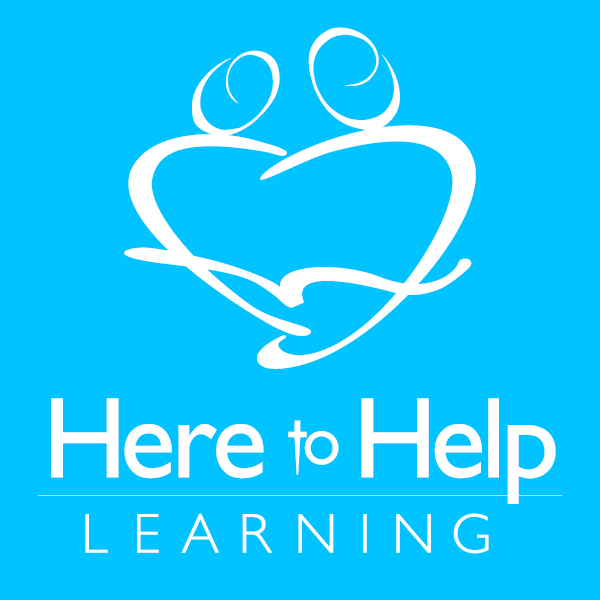 My daughter loves to write her own stories, so I knew she would benefit from reviewing an online subscription to
Here to Help Learning
, specifically the Flight 1 Paragraph Writing.
Here to Help Learning is a homeschool writing program that helps students in grades 1-6 master both paragraph and essay writing. They offer 3 flights, or years of curriculum, for both styles. Each flight contains 32 lessons and covers the 5 types of writing: narrative, descriptive, expository, persuasive, poetry.
The company is owned by Forrest and Beth Mora, a husband and wife with 8 kids. He
tells a cute story
about how Here to Help Learning came to be. From homeschooling to offering supplemental classes to running large co-ops to filming videos and creating a detailed program, Mrs. Mora has been serving and encouraging other homeschoolers for 20 years.

The core values of the company are listed on their site as follows:
1. Serve
Committed to the success of the student and the educator
Dedicated to give more service than expected
Devoted to cheerful generosity
2.
Content Rich
Deliver high-quality instruction at an affordable price
Provide innovated educational products that serve all learning styles
Enhance the love of learning, one home at a time
3.
Integrity
Honor God and His Word in all we do
Hold fast our word in all our relationships
Maintain high ethical practices no matter the cost
Because my daughter is in second grade, she is using the paragraph writing course. The 3 flights are independent of each other and can be completed in any order. We chose Flight 1 and got to work. The Getting Started page is filled with helpful information and contains the teacher guides, step-by-step pictorial guides, lists, explanations, printable resources, and more.
The lessons are designed to scheduled twice a week--1 day for filmed instruction and 1 day for written assignments. Each filmed lesson consist of
5 components
that will move the student through the writing process.
Pre-Flight Checklist -- list of supplies needed
Flight Check-In -- welcome, turn in assignments, character trait for project, review memory verse
Take-Off -- game time, writing warm-up, recite writing process
Full Throttle -- main lesson, discussion, hands-on projects
Flying Solo Assignments -- instructions for independent work
The estimated time needed for first day is 60 minutes, while the time required for the second day is approximately 30-60 minutes.
Since the program is based around a flying theme, each filmed lesson begins with Mrs. Mora dressed as a stewardess, standing in an airplane (her dog Knucklehead is even the captain!) The character she plays is so calming and soothing that my kids call it her "sleep voice" during those scenes, ha. Right away, you learn that Mrs. Mora loves to have fun. From there, she takes you step-by-step through the program. Part of each lesson is recorded in a real co-op class that she taught. You can watch as she leads the class and interacts with the kids. She truly has a love of teaching and helping others, as is evident through the videos. Her outgoing personality pulls you in; it made me even want to sit in her classes!
Each writing project highlights a writing skill. The
first project
for the paragraph writing is "All by Myself," which falls in the narrative category. Since we are not using this in a co-op setting and we are not using it with the entire family, I have worked with my daughter one-on-one and helped during the portions of the lessons which encourage the students to work together. After she and I brainstormed some ideas, she decided to write her project on "Learning to Read." She followed the
steps of the writing process
, one step each lesson. While she has always loved making up stories, writing a narrative was new for her. There were a couple frustrations along the way as she learned skills, but having that one-on-one time to walk her through gave her the confidence she needed.
Since she enjoys creative writing the most, it is no surprise that the writing warm-ups are her favorite parts of the lessons (in fact, she's sad on the days when there isn't one). The warm-ups show a silly picture (i.e. skateboarding dog, eggs riding a roller coaster, hot air balloon in space, cat flying a kite) and provide lines for the story and a word box. The student has 8 minutes to create a story for the picture.
Another thing my girl has enjoyed about this program is having her own notebook. Each lesson day, we print her papers so she can file them appropriately: notes, writing warm-ups, projects, flying solo, language helps. The organization makes it easy for her to find what she needs for the lessons and keep track of her work.
Here is my daughter's thoughts about the program:
"It's fun. I like Knucklehead and the writing warm-ups the most!"
Here to Help Learning is working well to teach my second grader about the writing process, but I think it would fit even better in a true co-op setting. We have played the games together as a family (my 6-year-old loves Sentence-No Sentence!) even during dinnertime, and the other kiddos have joined in a bit during brainstorming times. Mrs. Mora always makes us laugh and ensures the videos are enjoyable to watch. If you're looking for an easy-to-follow, thorough, and fun writing program for your elementary students,
Here to Help Learning
is a great option.
Twitter
YouTube
If you're interested in one of the other levels or would like to
read more reviews
of this one, please visit the Schoolhouse Review Crew blog.