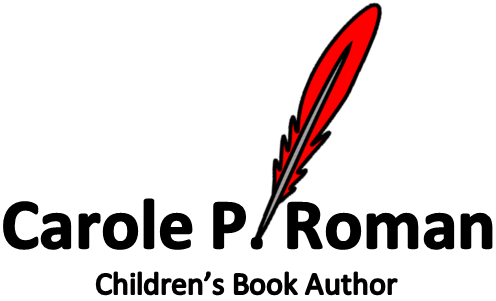 It's always fun to learn about other parts of the world and how the people there live, to learn bits of the language, and the types of food. My kids are fascinated with other cultures. They love looking at maps, globes, and books. The love learning how differently others live. Naturally, we were all excited that
Carol P. Roman
with Away We Go Media sent us the first four books of her
If You Were Me
series to review.
Each book is dedicated to a specific country:
If You Were Me and Lived in Mexico
,
If You Were Me and Lived in France
,
If You Were Me and Lived in
South Korea
, and
If You Were Me and Lived in Norway
(brand new title). They are around 25 pages each and are filled with bright, vibrant pictures. They feature a boy and a girl from their respective countries and give us a glimpse of their lives.
The books follow a distinct pattern. My kids enjoyed seeing the countries on the globe in the book, and then finding the countries on both our regular globe at home and the blow-up globe we received with the books.
After seeing the country on the map, you'll learn briefly about the capital city.
Did you know that Oslo, the capital of Norway, has 343 lakes?
Next, you'll learn what you may have been named if you had been born there. Since reading the Norway book, my oldest keeps begging me to rename him Gunnar.
Can you guess where these names are popular: Clara, Minjoon, Alejandro, Birgitte?
You'll learn what you'd call your parents in each country.
Do you know where you'd be from if you said
Appa
and
Omma
?
Then, you'll find out what kind of money you'd need to purchase things, like at a boulangerie, for instance.
My kiddos enjoyed looking at my pesos. Do you know in which country they are used?
Next, you'll learn some of the best places to visit.
Did you know that Chichen Itza has 365 steps, one for every day of the year?
After all that knowledge, you're sure to be hungry. You can decide which country's food you'd like best.
You could try a vafler topped with krem in Norway or bulgogi and kimchee in South korea.
You'll need to take time to play, too. So you'll learn the most popular sport and what to call a baby doll.
Football is popular in France, but do you know what we call the same sport in America?
You'll read about a special holiday celebrated in each country.
Have you ever worn hanbok while celebrating Seo-nal?
Finally, you'll learn the word for
school
in each language.
Can you match the words
--skole, escuela, école, haggyo--
to the countries?
The last page in each book is filled with the pronunciations of the foreign words used. I found the pronunciations helpful, and my children loved repeating the words after me.
This group of books is such a fun series and is a good introduction to cultures around the world. Each book can be purchased for around $9.00 and is geared for kids preK-8 years. My kids fall into that age range, and they all enjoyed reading these with me. I would often find them flipping through the pages on their own and they would request them frequently. If you're looking for something to broaden your children's view of the world, the
If You Were Me
series will meet that need.