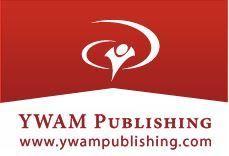 Our family loves to read, so it's no surprise that our favorite reviews often are of books. The kids enjoy reading for a while each day on their own, but they especially love when my husband or I read aloud to them. We read all sorts of books, but the older kids have grown to love biographies. They like reading about the lives of people, knowing that that events actually took place. They're fascinated to study the actions, vocabulary, foods, dress, and thinking of past periods and seeing they ways in which our lives differ.
The books from
YWAM Publishing
are our favorites for biographies, and I often recommend them to others. I knew my kiddos and I would enjoy reading
Heroes of History- George Washington: True Patriot
and incorporating the accompanying
Digital Unit Study
guide.
The book starts with Washington as a young boy. In a short amount of time, he experienced much heartache and acquired much responsibility. He was obligated to stay home and care for his mother and many siblings, but his heart craved adventure. Through a series of events, he learned surveying and was able to journey through western frontier. The cold, rain, fleas, ticks, and wilderness did not discourage him. He worked hard and earned money to buy land and many fine things.

After the death of his eldest brother, he was able to gain the position of adjunct of the Virginia colony and the red uniform that went with it. This was his first taste of military life. He was tenacious, was given a special assignment, braved great danger, and earned the respect of many people.
His story continues as he fought for the British, fought against the British, got married, experienced the death of more loved ones, and gained power and importance. He trusted God and strove for a free, unified country. He was well-loved, but understood that today's heroes could quickly become tomorrow's scapegoats. His path to the first president of the United States of America was not of his choice, but rather duty. His life was spent as a sacrifice for his country, often setting aside his will for the best of the people. He was a remarkable man and one to esteem.
Along with the book, we received the digital unit study guide. The guide helps to further your study including geography, social studies, and history, to name a few. It designed to benefit all learning styles, group and individual study, and a wide range of ages.
The guide includes the following:
Student Explorations - essay writing, creative writing, hands-on projects, audio/visual projects, arts/crafts
Community Links - meaningful field trips, guest speakers, service projects
Social Studies - reproducible maps, geography, terms/vocabulary, conceptual questions, critical thinking
Related Themes to Explore - politics & law, math, history, science & medicine, geography
Culminating Event - project displays, cultural food, music, activities, oral presentations
Bibliography or Related Resources - books, movies, documentaries, magazine articles, websites
Since the recommended age is 10 and all but one of my kids are younger, a lot of the study guide was a bit advanced for them. We discussed the comprehension questions at the end of each chapter. The first question was always a vocab word (
cantering, aversion, armada, formidable
, etc.). I'd ask the kids what the word meant. If no one knew, I'd use it in a sentence. They'd tell me the meaning after that. I personally loved that part. It's very important to me to read my children rich literature that incorporates vocabulary that is above their level. I also enjoyed discussing the questions with them. It helped us to review the story and got them understanding it more fully. We also practiced cartography, made a timeline, and wrote newspaper articles. I fully intend to read this book again with them many years from now so we can partake in the other great activities in the guide. We can create an election campaign or host a levee.
We can act out a play about Washington's life, write essay questions, and recreate objects from the era like wax candles, embroider samplers, line cuttings, and more.
The study guide is filled with activities, projects, and ideas to greatly further your study.
Both the paper and digital
copies of the book
can be purchased for $7.50 and the
digital unity study
can be purchased for $5.49. We enjoyed these materials immensely. In fact, we own multiple books from their heroes series. It's not just Heroes of History books they offer, they have Christian Heroes and Heroes for Young Readers, too. All in all, we own 20+ of their books. Yeah, we love them that much. Not only does a purchase give you quality books at a great cost, it helps support missions around the world.
You can connect with YWAM Publishing on the following social media sites:
If you'd like to see more biographies and study guide offered by YWAM Publishing, please
read the reviews
on the Schoolhouse Review Crew blog.