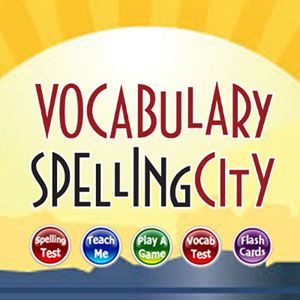 Jake (7) struggles with spelling. He writes a page summary of his reading every day. And every day, I read over his work and have to decipher what it says. Generally, I can figure it out because most of his misspellings are simply the word spelled out phonetically (ie
dun
for
done
,
wut
for
what
.) I can ask him various questions, like
what says Ī at the end of a short word
(
y
) and
when do you use ck
(at the end of a short vowel word) to solve some of the issues, but there are so many sight words that just have to be learned by rote. English is a tough language to learn. That's why I was excited to try a
premium membership
for
VocabularySpellingCity
.
VocaularySpellingCity is an online teaching tool for K-12. The award-winning, game-based program focuses on vocabulary, spelling, writing, and language arts. It can be accessed through a
mobile app
for tablet or smart phone or online via computer and interactive whiteboard.
Though there are many options available with a free account, the Premium Membership includes much more:
Vocabulary, writing, spelling, and language arts activities
Access to ALL games and interactive Flash Cards
Student progress tracking
Automated testing and grading
Personalized learning with assignments for differentiated instruction
Student logins with no commercial ads
To set up our account, I logged in as the Parent and chose spelling lists for each of my kids. There are so many options for lists! Dolch, geography, science, math, compound, etc. -- and multiple subcategories in each, both for topics and grade level. In fact, there are 50,000 words in the data base and 60,000 sentences. You can also create your own word lists if you already have a weekly list from another source or if there are specific words you want your child to learn. After I narrowed down the lists of words, I created accounts for my kids. From there, you can add assignments to each student.
There are various ways for the child to review the lists. The Teach Me section reads the word, spells it, repeats it, gives a definition, and repeats it again. The Flash Cards part shows the word on the screen and reads it. The Play A Game portion is definitely the favorite. It is filled with many review-style games like word match, hangmouse, word search, letter fall, word-o-rama, word unscramble, word find, and much more. The Vocab Test shows a definition on the screen and four options. The student reads the definition and the choices and clicks on the answer. The Spelling Test has two parts: practice test and test. The actual test can be completed only once.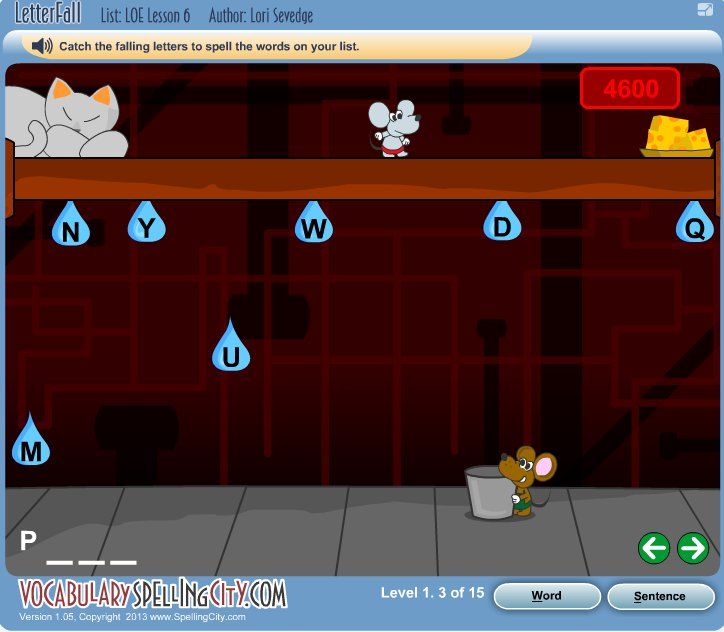 My kids enjoyed learning how to spell using this program. Jake (7) liked to memorize all the words from his list, play a couple games, and take the test that same day. Each time, he scored 100%. I tried to explain to him that he was supposed to spend multiple days reviewing the same words to ensure that he truly learned them. He just thought it was cool that he was able to memorize them so quickly. I didn't want to hinder his excitement, so I allowed him to continue knocking lists off quickly. I did quiz him orally over the weeks in order to cement the spellings in his mind. I also made the lists more difficult to challenge him.
Alyssa (5) felt very grown-up learning her spelling words. Each day, she would get a piece of paper and pencil and write down her words. Then, she would work on the review and games. She learned about 1 list a week. She randomly spells words for me now with a big smile on her face.
We also took advantage of creating our own lists. Both children loved being able to tell me which words they wanted to learn. Jake chose things like blood, Bruce (Wayne), and hardware, while Alyssa opted for baby, girl, and love. I also added words to their lists that I knew they struggled with or needed to learn.