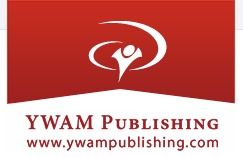 Our family loves read-alouds. I know, if you've read our blog much, you already knew that. The kids love cuddling up with me on the couch and listening to a story come alive. Some days, we'll sit for hours at a time, immersing ourselves in the pages of a book. We love all sorts of books, but my oldest's favorites? The ones he himself will devour? Biographies. He loves reading about the lives of people, knowing that that events actually took place. I knew he especially would love to review
David Livingstone: Africa's Trailblazer
, both the book and the
Unit Study Curriculum Guide
.
This book by Janet and Geoff Benge is part of the
Christian Heroes: Then and Now series
from
YWAM Publishing
. The series relates the stories of ordinary people who accomplished extraordinary things for the glory of God. They are great role models for kids and adults alike, as you read about their faith being tested and how they remained true to God. This book is suggested for ages 10+, but my 9, 7, and 5-year-old enjoyed it just as much as I did.

The kids learned about David Livingstone at Vacation Bible School at our church this summer. Every night, their teacher would tell a portion of his story. When we had the chance to review a book from YWAM's vast collection, I started listing some names the kids would recognize. I read David Livingstone's name, and the kids immediately all agreed. They wanted to learn more about this amazing pioneer missionary.

Livingstone's life began in a small town in Blantyre, Scotland. Life was difficult. He lived in a one-room apartment with his parents and 4 siblings and had to help pay for it and their food. By the time he was 12 years old, he worked at the cotton mill 14 hours a day, 6 days a week. After his shift was over, he attended classes for 2 hours and often stayed awake studying for another 2 hours into the night. Livingstone didn't mind the rigorous schedule though, because he loved to learn. He was often teased by the other children for his love of reading and desire to gain knowledge. At 9 years old, he could recite all 176 verses of Psalm 119. The only problem, per se, was that he was strongly drawn to science--anything from botany to astronomy. His father insisted that science and religion were not compatible. It wasn't until Livingstone's pastor loaned him a book, written by a Christian scientific designer who showed that the study of science would draw one closer to God, that he was convinced the two were connected. His father, too, was swayed when he learned that the best kind of training for a foreign missionary was medical education.

Livingstone had to save every bit of extra money for many years before he could attend one term of medical school. He worked hard in school, lived in dilapidated places, and struggled to earn the needed finances, yet he never gave up. His determination in getting to a foreign field was the same determination that kept him there when life was difficult again.
Once in Africa, it didn't take Livingstone long to realize that he was different from the other missionaries. They were content to remain at the mission station and help to improve the lives of the people in the area. Livingstone, however, longed to explore. He wanted to travel inland to where no white man had ever been, to learn the land, to share the Gospel with men who had never heard, to discover "the smoke of a thousand villages."
His road was not as easy one. He often slogged through swamps and deep black mud; lived among slave-traders and cannibals; contracted malaria many times, pneumonia, cholera, and ulcers, watched his children become ill, saw the death of one of his babies, had his medical supplies stolen, and experienced many hardships. His zeal though allowed him to discover Victoria Falls and lakes Nyassa and Bangweolo, draw various maps of inland Africa, and learn much about the continent. He worked to end slave trade, open the land for merchant traders, and bring Christianity to the natives. Despite his many good characteristics, I was sadden to learn that while he was a phenomenal missionary, he all but neglected his family. He didn't see his wife or children but once or twice after he sent them to Scotland. His children were raised without a father and his wife lived without a husband. She did leave her children with their grandparents and spent her remaining couple of months at his side before she died. All in all, I was rather disappointed in his actions toward them. Regardless, his influence caused many people to turn to mission work and the cause of Christ.
Along with the book, we received the
Unit Study Curriculum Guide
. The guide helps to further your study including geography, social studies, history, and world missions, to name a few. It is designed to benefit all learning styles, group and individual study, and a wide range of ages.
The guide includes the following:
Student Explorations - essay writing, creative writing, hands-on projects, audio/visual projects, arts/crafts
Social Studies - reproducible maps, geography, terms/vocabulary, journey tracking, critical thinking
Bible Study - scripture memorization, devotional application, spiritual concepts
Community Links - meaningful field trips, guest speakers, service projects
Related Themes to Explore - missions, current events, life skills, math, government, science
Bibliography or Related Resources - books, movies, documentaries, magazine articles, websites
Culminating Event - project displays, cultural food, music, and activities, oral presentations
Since the recommended age is 10 and my kids are younger, a lot of the study guide was a bit advanced for them. We discussed the comprehension questions at the end of each chapter. The first question was always a vocab word (
veranda, hinterland, regal, obsolete
, etc.). I'd ask the kids what the word meant. If no one knew, I'd use it in a sentence. They'd tell me the meaning after that. I personally loved that part. It's very important to me to read my children rich literature that incorporates vocabulary that is above their level. I also enjoyed discussing the questions with them. It helped us to review the story and got them understanding it more fully. We also practiced cartography, made a timeline, and studied the constellations. I fully intend to read this book again with them many years from now so we can partake in the other great activities in the guide. We can create flags in the Bantu language or host a South Africa fair.
We can video a mock interview with David Livingstone, write essay questions, and prepare regional food like sosaties, cassava, and plantains.
The study guide is filled with activities, projects, and ideas to greatly further your study.
Both the paper and digital
copies of the book
can be purchased for $7.50 and the
unit study curriculum guide
can be purchased for $7.49. We enjoyed these materials immensely. In fact, we own multiple books from their hero series. It's not just Christian hero books they offer, they have heroes of history and heroes for young readers, too. Not only does a purchase give you quality books at a great cost, it helps support missions around the world.

You can connect with YWAM Publishing on the following social media sites:
If you'd like to
read more reviews
of other great books and study guides offered by YWAM, please head to the Schoolhouse Review Crew blog.