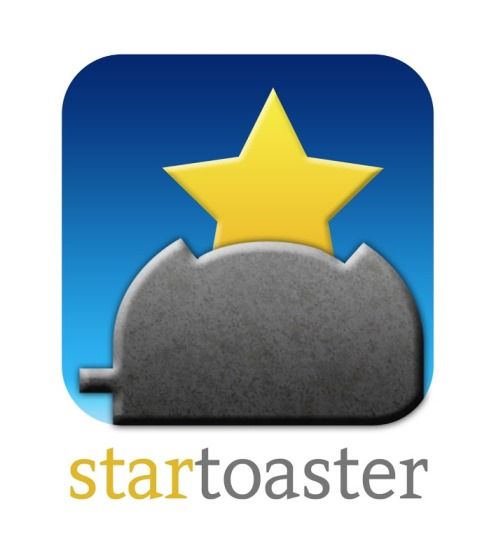 Our latest review has been a fun one! Our summer school schedule is pretty light and includes reading every day with a few learning-filled activities added in. My philosophy for our family is that schooling is a way of life, meaning that we look for the learning opportunities in everything we do. The kids are especially happy when I tell them that we're watching a movie on TV or playing a game on the iPad for "school."
Orphs of the Woodlands at Tangletree
falls in that latter category. This app from
Star Toaster
is an 122-page, interactive book that can be used on an iPhone, iPad, or iPod Touch running iOS 8.4 or later. It's great for ages 7+ and is a good transition to chapter books.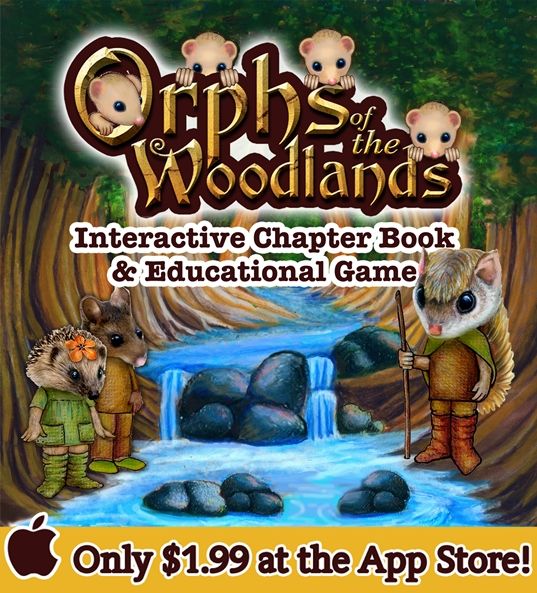 Along with encouraging reading and improving comprehension, this app teaches much more.
math
thinking skills
vocabulary
science
grammar
the arts
character
life skills
The story follows Abba, a flying squirrel from Hoggoh Hollow. There was a terrible storm, causing the dam to break and flood his home and the entire hollow. All the other critters are missing except 6 orphans, or orphs, from the Woodlands. It is up to Abba to care for the orphs, which include 4 babies, all while gathering supplies and looking for his father. He travels all over the Woodlands to complete his tasks.
In order to for Abba to buy the necessary supplies, he must complete jobs by helping other critters. He visits many occupations in Stumptown.
Beaver Builders: This section reviews math concepts, like counting by 100s; tally marks, fact families, etc..
Woodland Watchers: These jobs encourage thinking skills including paying attention and memory tips.
Woodland Scurrier: This is where the vocabulary practice is found and focuses on compound words, homonyms, definitions, and more.
Brainstormers Inc.: This science section contains videos and information about predicting weather, pulleys, animals, and other things from the book.
Pinecone Publishers: These grammar exercises include similes, nouns, and types of sentences.
Gopher Gifts & Supplies: The arts encourages impressionism through paintings.
Cricket Cards-- Some of the character traits highlighted in this section include your life speaks, be patient during trials, and you write your history.
Critter Cafe: These jobs teach life skills about nutrition through information about nuts and blueberries.
My kids absolutely loved playing this! My daughter (8 years) started as soon as I set up the game. She loves to read and was excited to see what the game was about. She has a soft spot for babies and felt bad for the little orphs. She couldn't wait to earn enough stars to purchase each new supply. At first, she was confused by some of the questions asked in the jobs areas, because the story didn't mention them. I showed her how all that information was in the job training section before each task. She was able to figure out everything on her own after that.
My son (10 years), on the other hand, was reluctant to try the game. His sister had completed the entire game before I finally told him that he had to play it. After the first day, he said, "Wow! This is so much better than I expected!" By the second day, he had finished the whole thing. He is a fast reader, but he also skipped all the job training sections and completed the tasks either by prior knowledge or guessing.
After they enjoyed it so much, I created myself an account and played too. The chapters are short and include many rich vocab words. The game is colorful and allows you to earn rewards along the way and keep your attention. It covers a wide range of subjects without feeling overwhelming.
This is what the kiddos had to say about it:
"I loved it. I liked reading and answering questions. I learned that frogs and toads croaked loud and long before it rains."
"It was pretty cool! I like that when you answer questions you earn stars to get stuff for your orphs. I like that they came up with so many backwards and forwards names like Hattah, Hoggoh, and Stots."
If you're looking for a way to encourage the love of reading, increase reading comprehension, and teach other subjects in fun way,
Ophs of the Woodlands
is a great option. My kids are eagerly awaiting the next story.
You can connect with Star Toaster on the following social media sites: