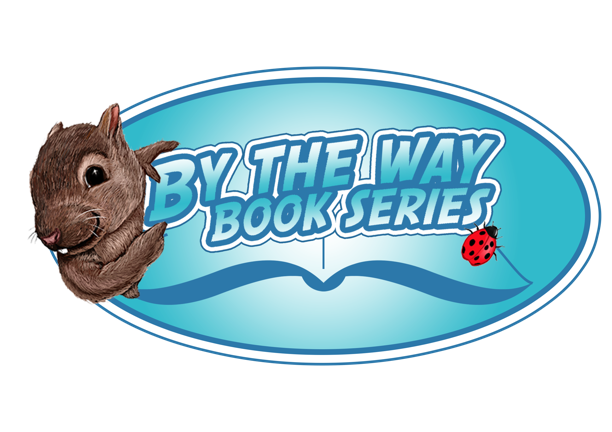 No, we're not preparing for a big vacation to Tenneessee this year.
Smoky Mountains ~ Here We Come!
is actually the title of a book we were able to review from
By the Way Book Series
.
The series was created by Joy Budensiek as a way to help Christian parents "talk to their children about God and spiritual truths in their daily lives." These hardcover children's nature books have a biblical worldview and values and enable scriptural conversations. Each book focuses on a specific state (or region city, country) and teaches about its history, culture, and natural habitat. The series follows two children, Alex and Lexi, as they journey across the country, explore their surroundings, and learn about God's creation. The author herself has been involved in mission work and has traveled to many places. Now, she and her husband have made a hobby of traveling and taking the pictures for these books.
The series has a four-part purpose:
Informative -- Teaches awesome facts and figures about our world.
Integrated -- Teaches science, geography, and history.
Intentional -- Teaches God's message as priority.
Inspirational -- Teaches the beauty of the world was designed and created by God.
Our family spent a week in the Smoky Mountains last year for vacation. My husband and I had been many years ago early in our marriage, but this was the first time we were able to take our children with us. Oh, the beauty of that place. The mountains, the views, the colors, the water, the nature. It's easy to see God's handiwork all around you. Since we have recently been there (and because we're making a quick stop on our way home from vacation later this year), I knew the kids would be excited to learn more about the beautiful Smoky Mountains.
In this story, Alex and Lexi spend a few days visiting their Uncle Ted, a forest ranger in the Smoky Mountains. Their adventures take them along the trails to Clingman's Dome, Newfound Gap, Charlie's Bunion, the Appalachian Trail, Cherokee country, Mingo Falls, Cataloochee, Cades Coves, and more. As Uncle Ted takes the kids with him to make his springtime rounds through the mountain, he teaches them all about the creatures and plants that make their homes there. Not only is there teaching woven throughout the story line, but there are Did You Know sections set into the pages, as well. For instance, did you know that skunks will attack a beehive? Or that elk will lick cars to taste the road salt? Do you know why the Smoky Mountains are smoky? Do you know what animal is a black-chinned read? We also learned a funny story about how tricky ravens can be!
God's influence is prominent in the book. The group prays, reads and quotes Scripture, and praises God for His handiwork. There are many Bible verses sprinkled throughout the pages. The pictures are a mixture of actual photographs (some recent and others from long ago) and illustrated drawings. The landscapes of the region make beautiful background art for multiple pages.
Smoky Mountains ~ Here We Come!
was a joy to read with my children. We all learned so many new things. It's nearly 50 pages and filled with facts and story alike. We read it all in one sitting. I had tried to stop halfway through, but since the kiddos begged for more and I'm a sucker for read alouds, we finished it. The only thing I do not like about the book is the size. Instead of a typical vertical book, it is horizontal. While I'm assuming they chose that format in order to use beautiful panoramic photos to fill the pages, I, personally, don't care for books this size. For one, my hands became weary holding the lengthy book. For another, the books don't fit on the bookshelf well with all the others. (To a visual person who likes her bookshelves just so, this is an annoyance.) Ok, so maybe these opinions seem trivial to you, but they are my opinions nonetheless.
Regardless, the size of the book would not keep me from purchasing more in this series. I am in awe of the quality. The glossy pages, the amazing pictures, the fascinating facts, and the exciting story all work together to make a fantastic book. Since we've chosen a Florida destination this year for our main vacation, I'm considering buying
Florida's Treasure Coast
, book 1 in the By the Way Book Series, before our trip. In fact, this series was so loved in our home, I may just start our own collection! There are 4 new books being released this year (added to the 6 others already published), and I hope they continue to create more fun, fact-filled stories for all to enjoy.
You can connect with By the Way Book Series on their
website
and
Facebook
.
If you'd like to
read more reviews
of this book series, please visit the Homeschool Review Crew blog.