Have I mentioned that our family loves to read together? Oh, only about 100 times? Well, it's true, and you often talk about things that you're passionate about. I want to instill in my children a love of reading and a love of learning, and there's no better way than to do it with them. Involve them. Because of that, we were pleased to receive 2 books--
How Peter Rabbit Went to Sea
and
Peter Rabbit's Birthday
--to review from
Kinder Cottage Publishing.
Kinder Cottage Publishing was created in 2012 by a couple, Howard and Ann, who desire that their children grow up with a love of literature, history, culture, and Christian faith. They offer products that help other parents educate and give their children that same love. Books like the Peter Rabbit series, the Wizard of Oz series, an original series about the 10 mist influential people in the history of England, and even books written by Howard's mother are some of the rich products they offer.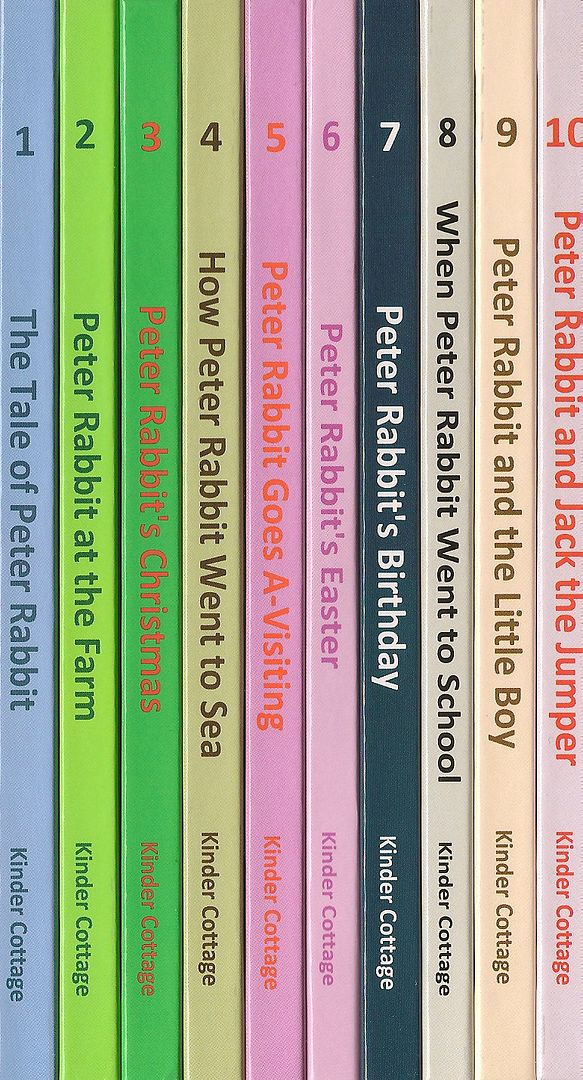 As a member of the Schoolhouse Review Crew, I was able to choose 2 books from the
Peter Rabbit
collection:
1.
The Tale of Peter Rabbit
2
. Peter Rabbit at the Farm
3
. Peter Rabbit's Christmas
4. How Peter Rabbit Went to Sea
5.
Peter Rabbit Goes A-Vising
6.
Peter Rabbit's Easter
7.
Peter Rabbit's Birthday
8.
When Peter Rabbit Went to School
9.
Peter Rabbit and the Little Boy
10.
Peter Rabbit and Jack the Jumper
While we do own the entire series for our Kindle, we've read only a couple of them, as of yet, with the kids. They are a bit familiar with the character of Peter Rabbit, but without beig familiar with all the stories, they don't have favorites. I chose books that I assumed they would choose: number 4 (Went to Sea) and 7 (Birthday).
I think most people are familiar with Peter Rabbit, or at least have heard the name. He's a little bunny who lives with his mother and 3 sisters in a sand bank under the roots of a fir tree at the edge of a big wood near Mr. McGregor's garden. His sisters, Flopsy, Mopsy, and Cotton-tail, are good little bunnies, but Peter is mischievous and always getting into trouble. As we read these stories, there were multiple references made to our own little "Peter Rabbit", a.k.a. our 2-year-old Tyler. He, too, is mischievous and always getting into trouble! That connection made silly Peter even more endearing to my little ones.
How Peter Rabbit Went to Sea starts off with Peter eating too much, forgetting his mother's request, and getting punished. All within the first few pages! He was a naughty little rabbit, indeed. Then, Peter does the one thing his mother told him not to do: play near the brook. His good sisters tried to stop him, but he had made up his mind. The adventures takes him on a wild ride where he meets interesting creatures--Grandaddy whale, Old Man Shark, Johnny Crab, Gruff Old Sword-Fish. It was his experience with Sammie Sea Gull that had him worried though. Peter tricks him and makes it home to his family again.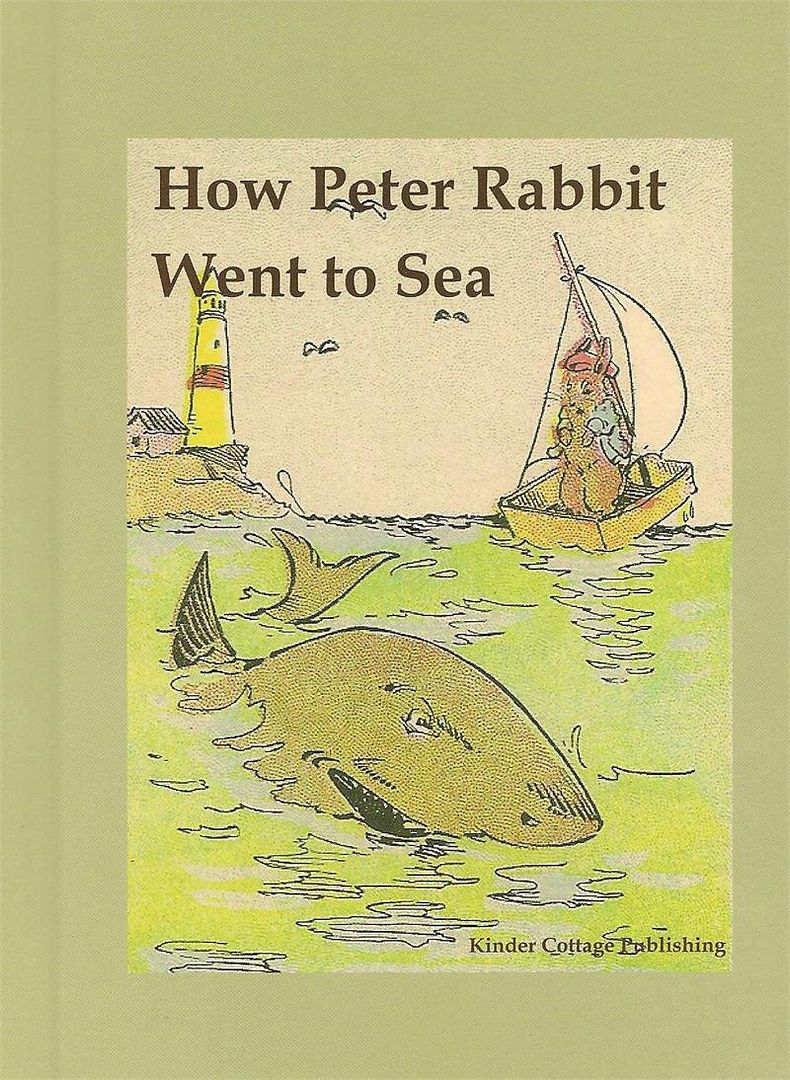 Peter may have learned his lesson about being a pirate at sea, but that experience did not stop him from being a mischievous boy. Peter Rabbit's Birthday is a day of celebration, but he just can't seem to stay out of trouble. He finds himself covered in flour, soaking wet, and almost missing his own party. He meets many friends throughout the book and even makes a couple new ones. By the end of the day, he was "such a polite and beautifully behaved little rabbit." But don't worry, in the morning, I'm sure, he rose with mischief in his eyes once again.
Though Peter is a naughty boy and constantly disobeying, he is a loveable rabbit. My kids laughed at his antics and groaned when he made another poor decision. The stories opened up discussions about how it's so important to obey your parents. Kids don't always understand the dangers in life or why parents make certain rules. It's our responsibility to protect these little lives we've been entrusted with. They're not going to understand it all now, but they do need to understand the importance of obedience. No, they're not going to get caught by Mr. McGregor and turned into a stew, nor are they going to get their fluffy, white tails bitten by a crab, but they will experience other struggles through life. Peter Rabbit is a good example of what not to do.
These hardcover books are 5x7 and are perfect for little hands. They are strong, well-made, and the prefect size. There are illustrations throughout the book: text on the left-hand side of the page, pictures on the right. Kids love being able to visually see the story, so I appreciated that aspect. These are the 1917 versions of Henry Altemus Company editions, except for a few revised out-dated words (like velocipede). Each book costs $4.00 or you can purchase the
entire collection for $30.00
. The books are ideal for ages 3-9.
If you want to pass on the love of
Peter Rabbit
, these books are for you.
You can
read more reviews
of all the Peter Rabbit books from the Schoolhouse Review Crew.