Have you ever wanted to experience a tropical island adventure? Sun, beach, ocean? My son has had the opportunity to do just that the past few weeks. He climbed Alphabet Mountain, explored the Cave of Sounds, took a submarine expedition, and made friends with the natives.
Where has he been you ask? Why,
Ooka Island
, of course. I'm surprised he came home long enough to let me write this review.
Ooka Island
is "an online, independent, reading curriculum that blends print concepts, phonemic awareness, phonics and language based reading." Pretty much, it's a really fun game that teaches kids PreK - 2nd grade how to read well.
The game is a downloadable hero mission, taking the player through a series of games. Each game in a level builds on the last. The ultimate prize at the end of each level? Finding a new book to read on the bottom of the ocean! Jake (5) told me after playing a little while, "I can't wait to find another book to read!" This statement shocked me. My son can read, but does not enjoy it. At all. He asked over and over again to play Ooka Island though! This is the first online "learning" game that we have tried that he loves. That make me one happy momma.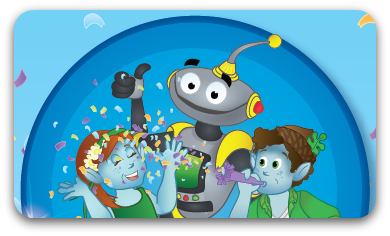 Altogether, there are 85 leveled and sequenced Ooka books to find and read. They are broken into groups by color. Jake likes to keep a running total of how many he has left in his current section. I could have taken him through an evaluation placement test, since I knew that the beginning books were too simple for him. Really though, he never gave any indication that he wanted to. He was simply enjoying the experience of playing.

And there's nothing better than having fun while learning.
See the chart below for info and pricing:
Currently you can use promo code LAUNCHSPECIAL30 to save 30% on a month subscription! As they say on the game, "Ookarific!"
Now, if you'll excuse me, I must go. My son is trying to get back to the island.
While I'm gone, you can read other reviews of Ooka Island
here
.
* I was given a subscription in exchange for my honest review. All opinions are my own.